you are your greatest work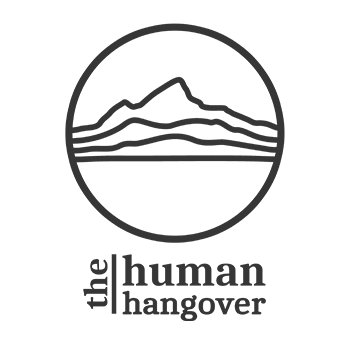 Podcast + Being Human
Drunk on lust, hate, greed and fear; we have forgotten the requirement of the soul… to love and be curious. Our default setting is to experience life through our ego, traumas, influences and the social constructs around us- but if we dare to push beyond the veils, we can become conscious creators of our life. The world uses a lot of labels, I like to say we all just have a Human Hangover and that each looks a little different. My Human Hangover looks like Childhood Trauma wrapped in cPTSD, and a late discovery of Autism at age 35. Join the conversation…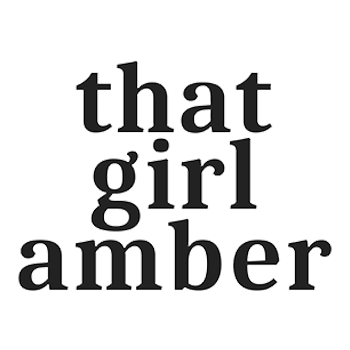 Creative Strategist
Comprehensive consulting and design centered around creative solutions that disrupt the market, transmute your weaknesses, and support the culture you want in life and business. Throw away the rulebook and reinvent the way your brand communicates with your audience. Let's talk.
Art Commissions
I've worked on household brands, local coffee shops and everything in between. All inquiries and budget sizes welcome! Freelance art commission projects are currently on a two month waiting list and turnaround times vary per project.

Keep It Local. Keep It Fresh.
We believe that food grown with love, and made with love makes all the difference. We appreciate our local farmers who replenish the land, and believe sustainability and doing our part is key. BODEGA dishes are always made from scratch with real ingredients; and sourced with local ingredients whenever is clever. Come visit our restaurant/bar/bakery in Marquette, Michigan! Bring your friends, or make some here.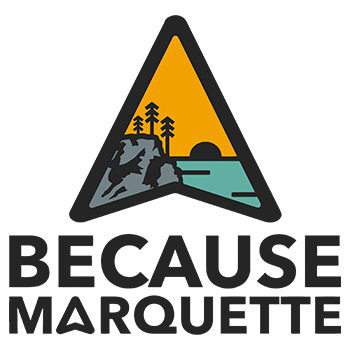 Creative Gratitude
Being a survivor of childhood sexual abuse, Marquette's beautiful outdoors quickly became a refuge for me growing up. Because Marquette is my way of giving thanks to the places and community that helped me find my way and find my why. I am alive and everything I am today, because of Marquette. Thanks for supporting my journey, eh!
Are You The TickPick Chick?
How I convinced the CEO of TickPick to fly from NYC and buy the U.P. a beer, and how TickPick went from a 4.4 review rating to a 1.6 and back again in three days. What a whirlwind this was for TickPick and Michigan; and a great example of how powerful social media can be. Special thanks to Brett Goldberg for the wild ride and free beer! And a big thanks to Align5 for telling the story!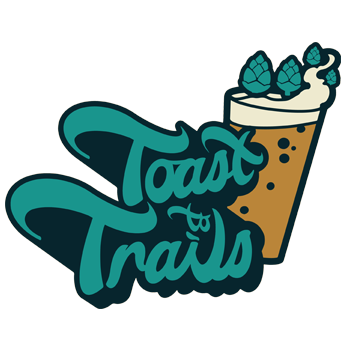 Buy The Trails A Beer
A product line and initiative focused on hydrating our trails through global reforestation. Trees filter our water, absorb harmful carbon from the atmosphere, provide support and nutrients to our trails and supply habitat to countless forms of life. The least we can do is raise a glass to trees and the trails they keep watch over. All profits from the Toast To Trails line goes to planting trees where trees are needed most.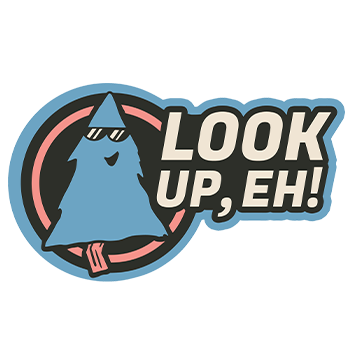 Get Creative, Get Outside!
It's all about playing dirty. About getting outside, appreciating nature, racing to the finish and savoring the top. Exploring the outdoors is a magical experience we often take for granted. The Look Up line is dedicated to reminding us all to look up from our phones and enjoy the moment. To be adventurous, to be curious, and most of all to be here now. Grab a free coloring page, get creative and get outside!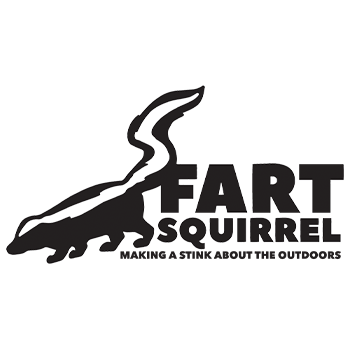 Make A Stink
If you haven't noticed already, I love this little blue planet we're on and appreciate the unique northern slice of it we get to enjoy. This is why all profits from the Fart Squirrel line go back in gratitude to the resources, organizations, regions and communities that keep it earth friendly. Thanks for helping us make a stink about the outdoors, eh!
Marketing Agency
My fulltime work is with the award-winning agency PufCreativ in Denver, Colorado! PufCreativ is a full-service marketing firm that creates strategies and advertising solutions from the ground up!